To walk inside the shell of an igbin, a sacred snail.
Just put Dona Cici on the plane back to Salvador, Bahia. I have a rush of emotions as I reflect on walking side by side with her for six weeks and with great humility under the whitest of cloths of Obatala. She is divinity in motion, patience in motion, peace in motion. She has a magical enchantment with every step that she takes, every breath that she takes, every story that she tells, every energetic dance step that she teaches, every beat of her giant heart, every stroke of her bell, every morsel of wisdom.
Cici sees the world through an intelligent and loving lens that mixes ancient West Africa of Dahomey and Nigeria in out of the lands of Oshogbo, Abeokuta, the empires of Oyo, of Onile; and embraces current technology with the caution of orixa Ogum. She admires the work of those of us who transform her ancient energy, stories, movements, rhythms and songs into an Afro-Contemporanea sensibility with joy and creativity and reminds us to know the wise roots of every step of joy and rage, inclusion and exclusion, resistance and resilience that is deeply embedded in Afro-Brazilian culture.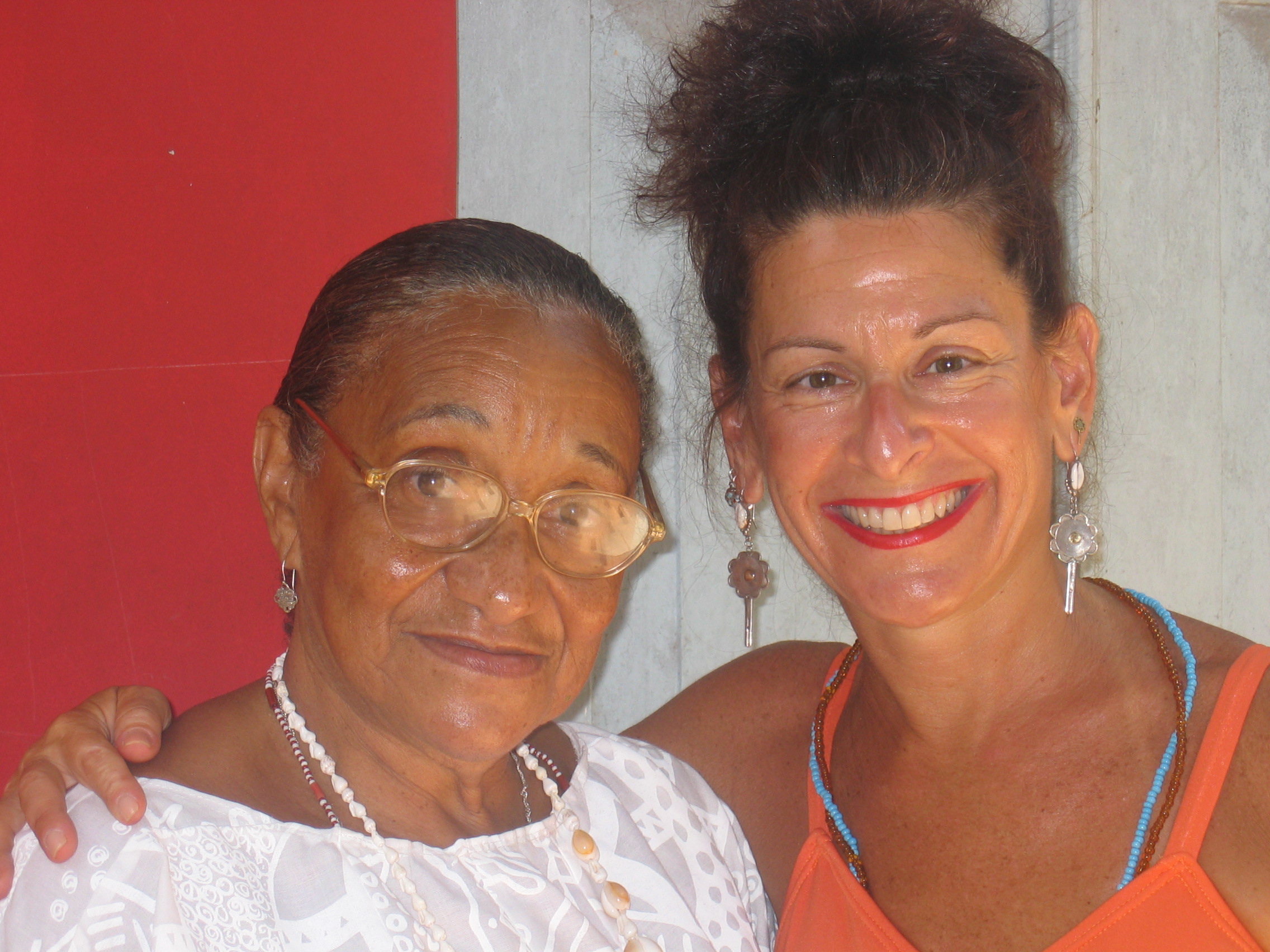 She finds the child in all of us and in herself, affirms her Oxum too as she adorns herself with bracelets and loves hot sauces and knows when to gaze into the crescent moon asking for prosperity. Cici offers to the gods with purity, knowing that with deep ancestral communication, she can move mountains. She is the GREAT BALANCE MAKER, with energies rumbling around her. And she does this all in a day with the most intense appreciation I have ever experienced.
She is small in stature and GIANTESCO in warmth, love, knowledge and carinho. Cici learned in her 30s that once her hair began to turn grey and she started walking at a slower pace that she would then travel the world to teach, to learn, to share, to live, to experience all that she saw in the thousands of photos that her pai Fatumbi /Pierre Verger shared with her.
She lives in patience, concerned about the daily politics of her querido Brasil and is happy as a well seasoned potato pancake at Canter's Deli on a late Friday night, her most fave restaurant in LA! She is a life force in patient motion; she is larger than life and the energy that she channels. I thank each and everyone of you for sharing in the joy of Cici, of sharing in the joy of Viver Brasil as we celebrated our 20th anniversary.